Baltimore MD is a city famous for many things, like the home of the Ravens and Orioles, the place with the best crab cakes, or being home to the Edgar Allan Poe House. No matter what you have heard about this city, we are pretty sure you imagine it as magical, friendly, and a beautiful destination to know. Baltimore is a definitely recommended spot to celebrate your special events.
Being a phenomenal place to know and celebrate all the fun moments you can share with friends and family, this city can bring you a fairy tale wedding or a crazy night party. It is the dream party everyone wants to assist! It would be best if you took advantage of the Maryland style, which is so classic and modern. The quality you will find in any location makes you want more of this American corner; it is ideal for adults and kids. Also, it's worth saying that this state is the favorite to enjoy a day with your couple and feast on the love.
As a magician, maybe you desire teleportation anywhere at anytime, specially for your parties. For your luck, you have our professional transportation closer than other companies. Our limo service is an entertaining and comfortable choice to celebrate your special occasions. This great and reliable service can bring you unimaginable moments with your family and friends, having the best way to get fun! It is awesome when our customers believe in this magical experience, even more, if they recommend our vehicles and limousine service.
Our limousines offer exceptional service in Baltimore MD, and other cities and towns in this state. Besides, every professional chauffeur will take care of you and your loved ones, creating an amazing trip in vans, buses, and limos. With dedicated work, taking our transportation service is a piece of an useful advice. This is a great service in Baltimore MD; we promise to offer an amazing ride and serve you in a timely manner.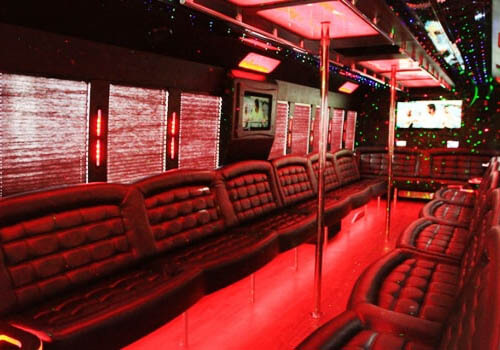 40 Passenger Limo Bus
Our super diverse fleet has the following kind of services:
Luxury sedans
Party buses
Presidential limo
Executive car service
Multiple limos
Wedding limos
Airport transport
Executive buses
Car service Baltimore
Incredible limo rental prices for an excellent service.
One part of our trick to providing an incredible service is keeping our fleet in extraordinary condition. Your parties will be as luxurious as a mansion in Bel Air. Still, this time will be inside MD metropolitan area, Northern Virginia, Greater Baltimore, or close to Washington DC. The difference between our business and others is our years of experience handling. This lets us give you an affordable price for your special event. Once you have completed the booking form, your next event will be a reality!
You won't regret taking this limousine service for any event you have in mind. Let's schedule a meeting at the perfect time for you; we are always available for our clients. Moreover, our cars will be ready for your needs and pick you up whenever you desire.
We ensure you our limousine service with professional chauffeurs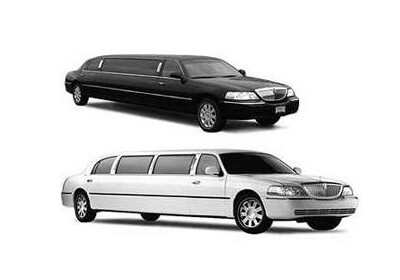 Our drivers work hard to provide a reliable service, so your transportation needs will be solved by impressive chauffeurs. We guarantee your weddings, birthdays, sporting events, corporate travel with business travelers, bridal party, a special night, wine tours, a ride between the airport and a hotel, and all the trips you want! Once you take this, you will definitely recommend limo service. Let the chauffeur know if you will take a few minutes to get ready or wish the driver arrived early.
From time to time, it is acceptable to choose mystical ground transportation like us! Our professional limousines company will take you from Washington DC to Annapolis; to all the airports and hidden places to travel; to a bachelor party, a daughters friend's birthday, or a wedding. If you have booked with us, a punctual driver will pick you up, offering you comfort, cleaned spaces, and a unique style in the city. Trust us, and drawing on our proms, our SUVs are waiting for you!
Google us, all web pages recommends our awesome limousine service
Baltimore Maryland is waiting for your company using our ground transportation. One of the most knowledgeable and courteous limo services in the area serves to take all the passengers to precious locations. We have considered every review and suggestions we have received over time. Your guests will arrive at the destination comfortably!
Do you remember the magic we mentioned at the beginning? You can have a memorable experience using our limousine service in Baltimore MD. Even if you are planning to celebrate your special event close to train stations or any corner in Annapolis, you can book a reservation, accommodate your groups in luxurious limos, and have the perfect night of your life. Choose us; it is nice sharing these experiences with your people. We will be happy assisting you, and it's always a pleasure and a proud to meet you!
Copyright 2022 © Baltimore Party Bus Rental | All Rights Reserved
Scroll to Top